Request
This action allows the Borrower/Requester to create or update a request.
Overview
This page has many sections and fields. This documentation is separated into the 7 sections below. Staff users have the ability to collapse the sections by clicking on the arrow next to the section to open and collapse the sections. NRE/VDX will remember these settings the next time the user logs in.
All sections collapsed.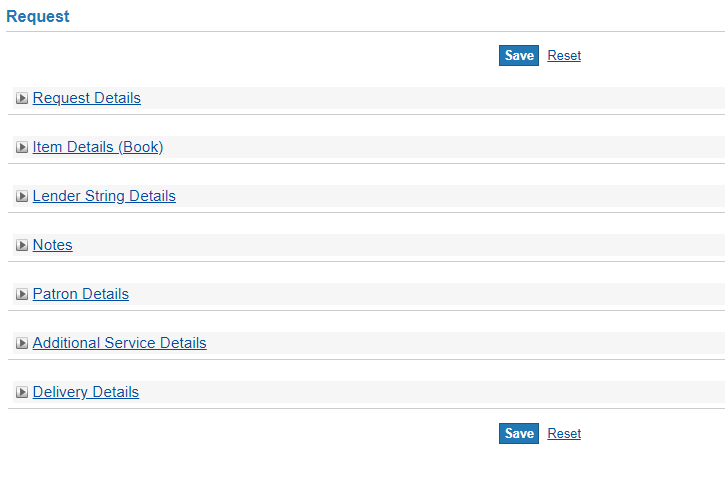 Request Details

Item Details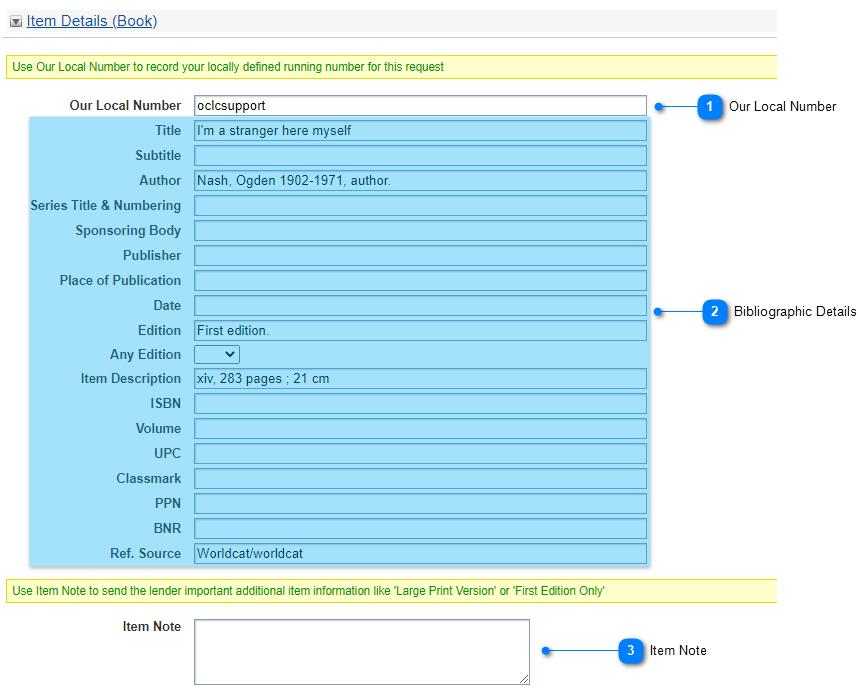 Lender String Details

Notes

Patron Details

Additional Service Details

Delivery Details