Local Change Request Details
This action allows both the Lender/Responder or more usually, the Borrower/Requester to update the bibliographic or service details of the request without this information passing to the other party in the current transaction.
On the borrower side any such changes will be reflected in any subsequent transactions sent to a lender for this request. Lender changes to requests will stay with the lender and will not be returned to the borrower.
Overview
This page has many sections and fields. I have broken the documentation into the 7 sections below. Staff users have the ability to collapse the sections by clicking on the arrow next to the section to open and collapse the sections. NRE/VDX will remember these settings the next time the user logs in.
All sections collapsed.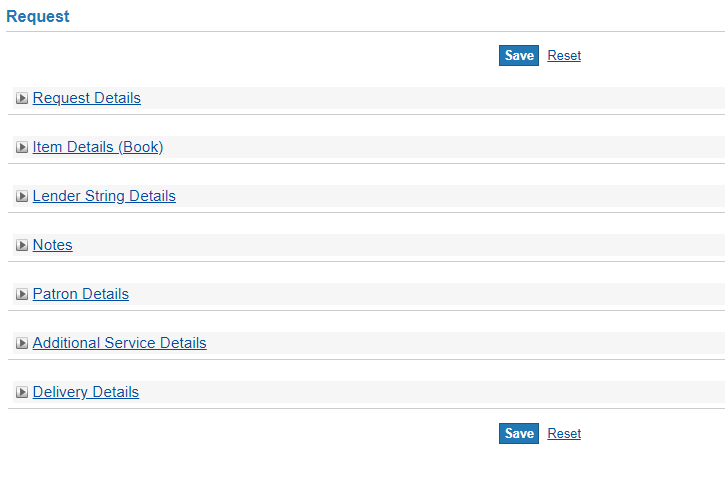 Request Details

Item Details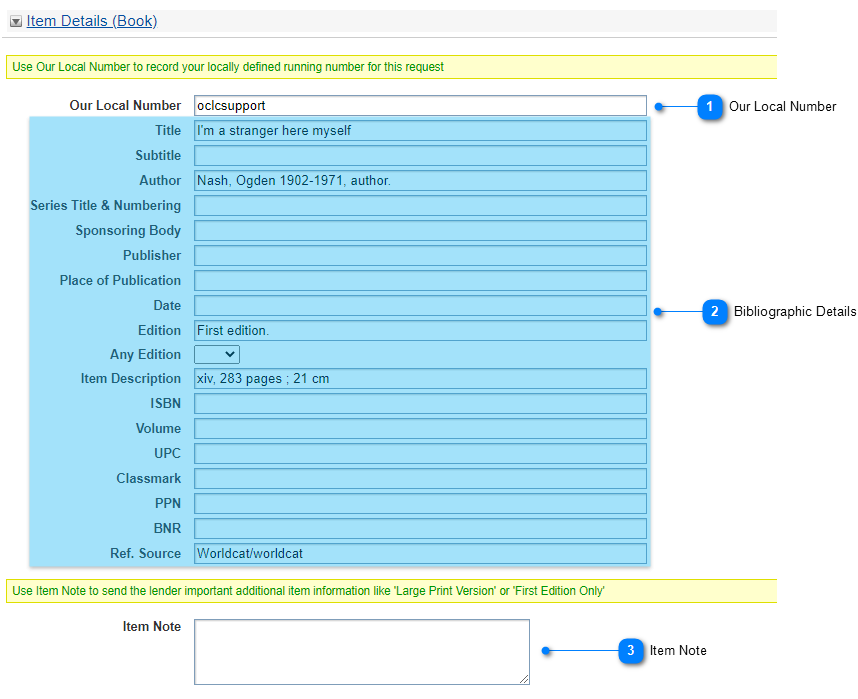 Lender String Details

Notes

Patron Details

Additional Service Details

Delivery Details